Reporter Journaliste RDM-ROW
Facebook: dominiquemarcdeschamps
LinkedIn: Reporter Journaliste RDM-ROW
Twitter: reporter_rdm
YouTube: rdmrow/videos
RDM-ROW n'organise pas de collectes de fonds, ni d'échange produit et ne demande pas de Dons en nature ou en ligne. Si des subventions ou dons sont demandés pour RDM-ROW elles ne sont pas de mon fait.
Certains malfrats ont essayé "d'être représentants de RDM-ROW" en faisant le forcing et j'ai chaque fois refusé. Il est possible qu'ils aient obtenu une subvention UNESCO en mon nom, alors qu'elle n'était pas demandée par moi.
Les usurpateurs ont cru que j'allais continuer après 12 ans de rapports de conférences, et donc empocher l'argent sans que personne ne voit rien. C'est ainsi que la Directrice de l'UNESCO de l'époque m'a ensuite dit, en Octobre 2017, dans le Hall des Pas Perdus "Nous vous avons payé, vous ne venez plus assez." Une autre personne de l'Organisation Onusienne de Paris voulait alors que "vous nous remboursez puisque vous ne faites plus de rapports régulièrement".
En fait celà montrait que j'étais bien connu pour publier ces rapports de réunions et que les fonds ont été versés à des personnes que je ne connais pas. Elles ont été identifiées par la suite car ils sont allés dans le bureau de cette Directrice. Elle est maintenant remplacée par élection. Je leur ai donc dit "débrouillez vous pour récupérer vos fonds UNESCO car je ne sais pas qui les a reçu, je ne vous aiderais pas. Je n'ai jamais rien reçu de l'UNESCO en douze ans, pas même une place pour me garer à l'abri quand il pleuvait".
Some thugs tried to "be representatives of RDM-ROW" by forcing and I refused each time. It is possible that they obtained a UNESCO grant on my behalf, although it was not requested by me. The thieves believed I was going to continue after 12 years of conference reporting, and therefore pocket the money without anyone seeing anything. This is how the Director of UNESCO at the time then told me, in October 2017, in the Hall des Pas Perdus, "We paid you, you don't come enough anymore." Another person from the UN Organization in Paris wanted then that "you reimburse us since you no longer report regularly".
In fact it showed that I was well known for publishing these meeting reports and that the funds were given to people that I did not know. They were later identified because they went to this Director's office. It is now replaced by election. So I said to them " You manage to recover your UNESCO funds by yourself because I do not know who received them, I will not help you. I have never received anything from UNESCO in twelve years, not even a place for myself. park under cover when it was raining ".
It's not a secret i support research of war criminals, cyber criminals, fire criminals, campaign against Landmines, journalist protection, help to humanitarian missions , work about Crime against Humanity but not harassers, looters, spies, usurpators of property and identity.
Ecrivez moi rdm-row@orange.fr
Dominique Marc Deschamps, Founding Editor.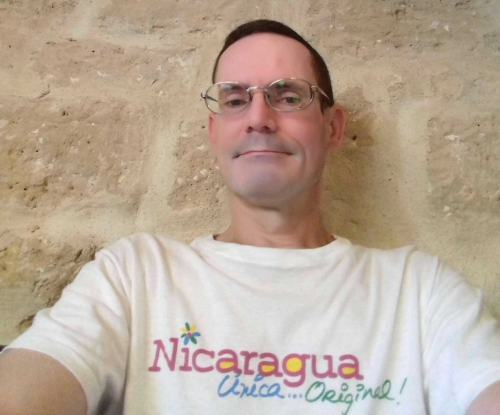 It's a caption of the photo kneeling on the boat, in the left column 1993. I was exactly posing while kneeling in front of Djibouti and djiboutian friends at Ammoud Ouéïn beach because of sad stories they told about colonisation. People were locked in their districts by armed forces when french officials came to visit the country. That is a fact. Territory of Affars and Issas was freed 1977. Thousand people learning afterwhile what colonisation times means are also ashamed. We have debt over that milions of slaves used in agriculture in french islands, deported from western coast of Africa. Chained in boats, rarely arriving on destination with 100% "alive merchandise" in Slave Route (Slavery and its Abolition, French colonies, Research and Transmission of Knowledge by Nelly Schmidt ).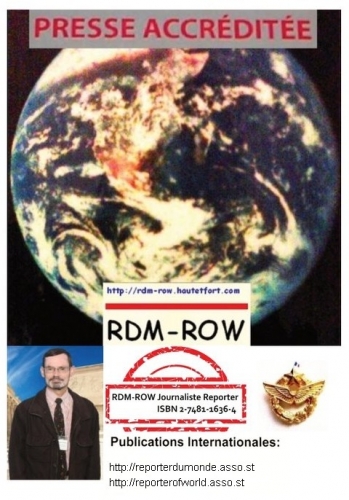 http://lavarennesainthilaire.asso.st
http://rdm-row.asso.st
http://reporter.hautetfort.com
_________________________
Interêts
International, conferences, Culture, analyse d'information