07/15/2017
Deux eco terroristes en fuite
Depuis plus d'une dizaine d'années le FBI recherche deux personnes probablement échappées des USA. L'une d'entre elle est canadienne d'origine; Josephine Sunshine Overaker utilise différents noms comme Rachel Maria Quintana Lisa Rachelle Quintana, Lisa R. Quintana, Maria Quintana, "Osha", "Jo", "China", "Josie", "Mo" et vivait il y a quelques années en Espagne d'après de récentes informations. Son action terroriste consiste à incendier ou détruire des sites avec complicités. Entre 1995 et 2001, plus de $45 million USD de dommages, et une fuite en 2005 des USA.
Elle parle l'espagnol, l'anglais et consomme des substances illicites. Elle est végétarienne VEGAN. En plus de ses immenses tatouages toujours dissimulés elle des cicatrices à la cheville droite, la cuisse droite et aux deux hanches.
Recherchée par Interpol. Le gang s'appelle aussi 'The familly'. Les pseudos: Lisa Quintana, China, Jo, and Osha. (Background check)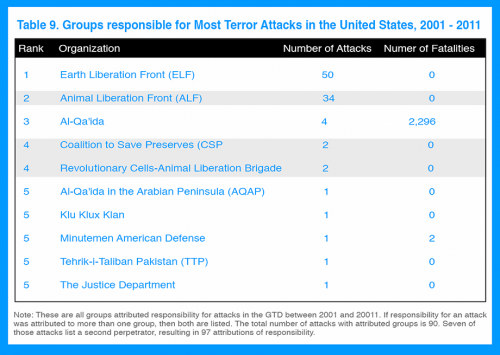 Source: https://www.theodysseyonline.com/term-eco-terrorism
Joseph Mahmoud Dibee and Josephine Sunshine Overaker are thought to be among the last members of the eco-terror group known as "The Family," said to be affiliated with ELF, the Earth Liberation Front, or the Animal Liberation Front (ALF).
They are suspected to be involved in "at least 25 domestic terrorism criminal actions totaling over $48 million in damages, including the largest eco-related arson in history, a $26 million arson at the Vail Ski Resort," the FBI said.
ELF made no secret of its responsibility for the Vail fire, and on October 19, 1998, issued a statement saying: "Vail Inc. is already the largest ski operation in North America and now wants to expand even further. The 12 miles of roads and 885 acres of clearcuts will ruin the last best lynx habitat in the state. Putting profits ahead of Colorado's wildlife will not be tolerated."
Other environmentalists denounced the fires, calling ELF a fringe group whose actions did far more harm than good.
On January 19, 2006, a federal grand jury in Eugene, Oregon, indicted Overaker, Dibee and two others -- since arrested -- on multiple charges related to their alleged role in a domestic terrorism cell.
The FBI says Overaker is fluent in Spanish.
Dibee may have fled to Syria.
The FBI has led a long-running, multiple-agency criminal investigation dubbed "Operation Backfire" to combat violent elements of the environmental and animal rights groups, which remains open though not active. The case will remain open until Overaker and Dibee are located, apprehended and prosecuted, the FBI said.
Original paper on http://edition.cnn.com/2008
Une video décrit les faits et les raisons des actions de
"Animal Liberation Front" et "Earth Liberation Front".
Facebook Animal Liberation Front
Facebook Earth Liberation Front
Film: Histoire du Fond de Libération de la Terre
L'opération Back Fire à débuté en 2005.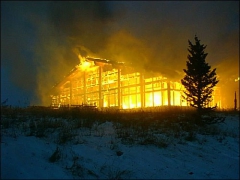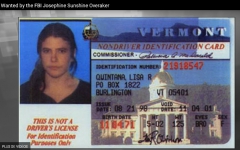 #3 Earth Liberation Front.
Defined as "eco-terrorists" by the FBI, the Earth Liberation Front is a decentralized domestic terror group responsible for a series of attacks that date back to the early 90s. The group is driven by a shared ideology of "economic sabotage and guerrilla warfare to stop the exploitation and destruction of the environment" and carries out attacks, most commonly in the form of arson and vandalism, in cells or individually. From 2001-2011, no group was responsible for more terrorist attacks on U.S. soil than the ELF.
#5 Animal Liberation Front
Closely tied to the ELF, the Animal Liberation Front is a terror group that engages in crimes, including arson, harassment, and vandalism, in the name of animal rights. Like the ELF, it is decentralized and carries out its actions via autonomous cells and individuals.
The American branch of the ALF began in the late '70s, and over the decades broke into sub groups. While no deaths have been attributed to the ALF, its members have committed crimes of increasing severity. From 2001-2011, the ALF was second only to the ELF for the most terrorist attacks committed on U.S. soil. Their targets have included food producers, biomedical researchers and law enforcement,according to the FBI.
The group is responsible for millions of dollars in damage. A few of their tactics include the mailing of letter bombs, food scares, and the use of incendiary devices. In one particularly disturbing incident in 2006, a UCLA researcher was targeted in an attempted firebombing, but the device was placed at the wrong home. The FBI told reporters at the time of the incident that the crude explosive, which did not go off, had enough power to kill the home's occupants.
Original paper on https://www.policeone.com
On January 19, 2006, a federal grand jury in Eugene, Oregon, indicted Josephine Sunshine Overaker on multiple charges related to her alleged role in a domestic terrorism cell. Overaker was charged with two conspiracy violations related to seventeen incidents, five counts of arson, one count of attempted arson, and one count of destruction of an energy facility. These crimes occurred in Oregon, Washington, California, Colorado, and Wyoming, and date back to 1996. Many of the crimes she is accused of participating in were claimed to be committed by the Earth Liberation Front (ELF) or the Animal Liberation Front (ALF).
Original paper on http://abc13.com/news
Publié dans Business, Crimes et délits, Public life | Commentaires (0) |
Facebook |

Imprimer | | |
|