04/23/2020
USA "Whistling windshield"
Free US road movie that holds you on screen for a while.
This short film is a tribute to the culture of the American car. This society is based on the free movement of people and activities accessible by vehicle. Due to the distance between homes and shopping centers, personal services or maintenance of the same cars it is necessary to drive. In fact, during this COVID 19 epidemic, the virus test centers were designed for driving, away from city centers, which disadvantaged people who were not transported.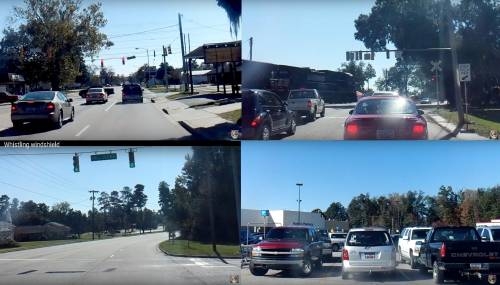 Classic Rock Station music 105 mHz on 178's road.